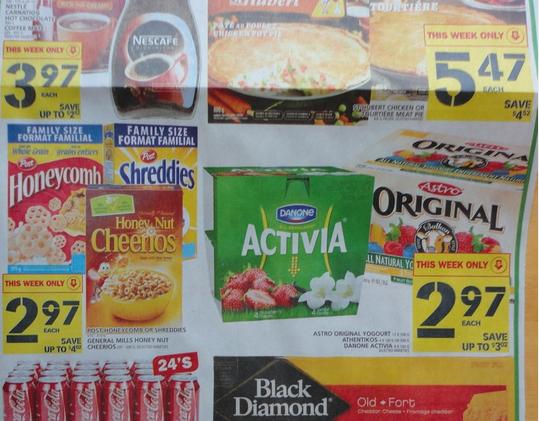 If you skimmed through the flyers you may not have caught this deal the first time around as it is not pictured, but Astro Athentikos yogurt is on sale at Food Basics Ontario beginning today, for $2.97. If you use your $3 printed coupon, they yogurt is your for free.
The coupon is no longer available but those of you who printed it may still have some to use it as there did not seem to be a good sale on Athentikos last week. This sale includes both the four pack and and 500g tub. If you have trouble using printables at Food Basics it may be hard to price match, so hopefully you will not have any trouble. Walmart does not carry it, and perhaps your Superstore is different, but mine doesn't carry it either.
Click here to view this offer in the Food Basics Ontario flyer.