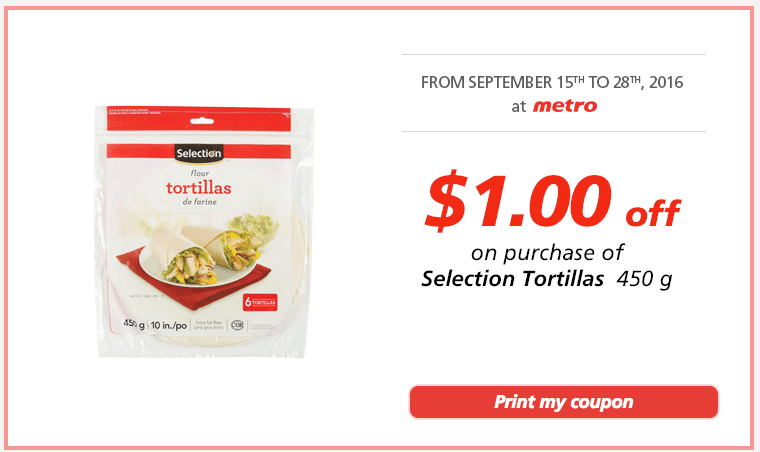 Metro Canada has a new Facebook printable coupon available now! The Metro Canada Facebook coupon includes:
Save $1.00 on Purchase of Selection T0rtillas 450 g
This coupon is valid from Thursday, August 18, 2016 to Wednesday, August 31, 2016.
Click here to get your coupon for Metro Ontario,
Click here for your coupon for Metro Quebec,
Click here to see deals in this week's Metro flyer.