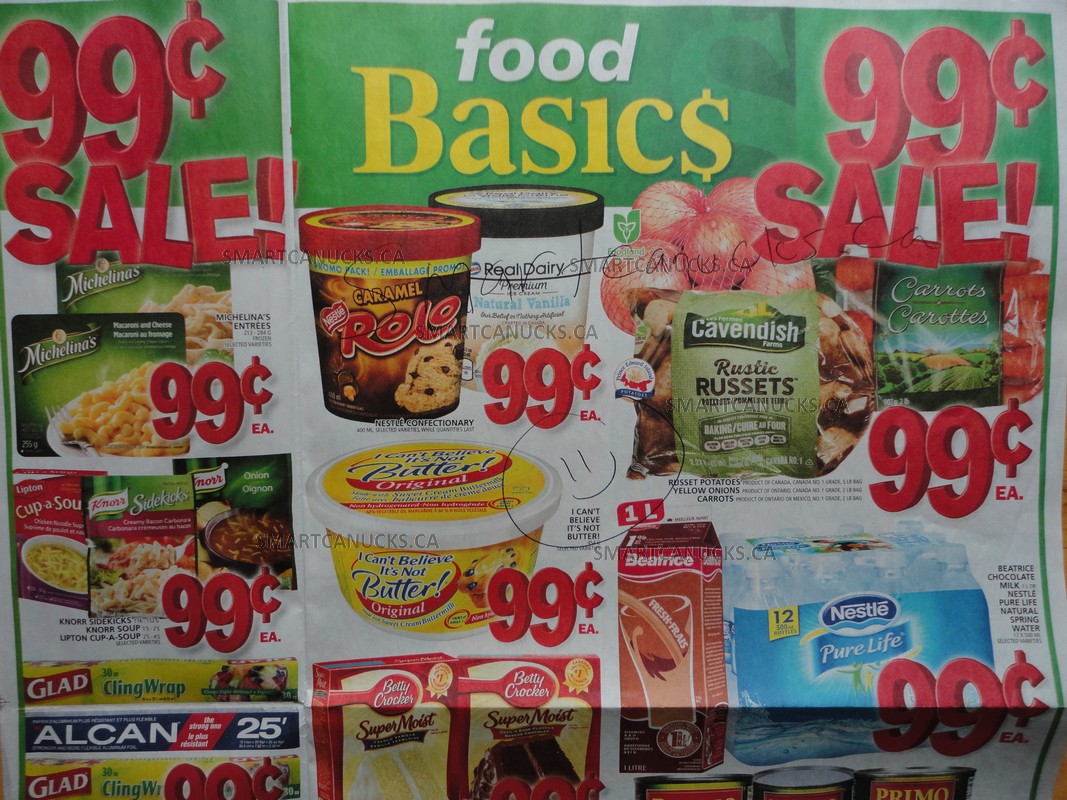 Time to start working on those shopping lists as we have an early sneak peek of the upcoming Food Basics flyer and there are some great deals to be had.  If you are a regular Food Basics shopper, you will be pleased to know that they are going to start accepting Coupgon coupons through their own Food Basics app in June, so be sure to download the app.
Back to the current month, you can view the full Food Basics flyer sneak peek here.  Deals include
5lb Cavendish Russets potatoes $0.99
I Can't Believe It's Not Butter $0.99
Chicken drumsticks or thighs $1.99/lb
Kraft BBQ sauce $0.99
Tostitos $2.47
Dip a Chip dips 227g $0.99
Mix and match bread event is back with 2 for $5 or 3 for $7
Check our flyers forum often for more sneak peeks.