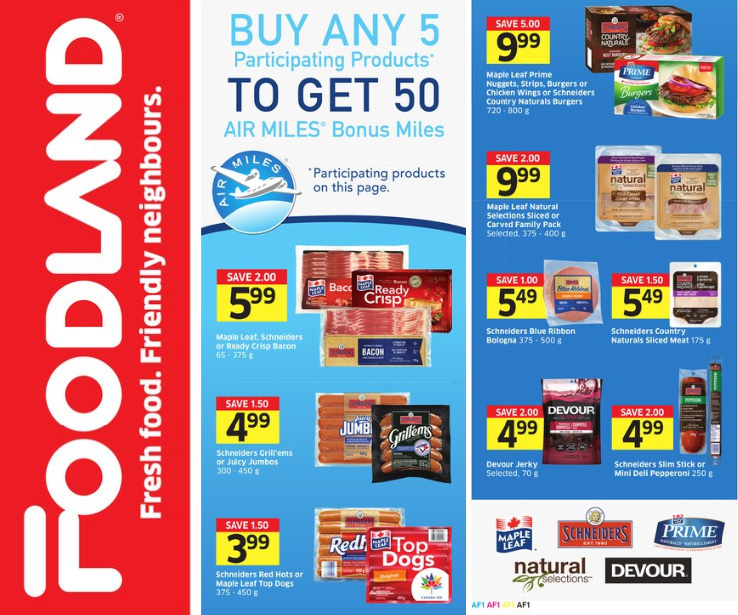 Shop at Foodland Ontario in the coming shopping week and get 50 bonus Air Miles when you buy five select products from Maple Leaf, Schneiders, Maple Leaf Prime, Natural Selections or Devour.  While these prices do not make a special trip worthwhile for many, those who live in smaller towns where Foodland is the major supermarket can make over $5 in Air Miles back on their purchase.
The lowest price item is Top Dogs or RedHots at $3.99, or $2.98 after Air Miles. but the best deal will be for items you will actually use or have coupons for to bring down the price.
Don't forget to check your Foodland loadable offers to see if there are any that combine.  In my GetMyOffers account, I have an additional 25 Air Miles on Maple Leaf Wings, 20 on Schneiders Burgers and 20 when you spend $45 or more.  Buying five packs of wings would cost me almost $50 but I would earn 195 Air Miles worth over $20 back.
See the Foodland Ontario flyer for this deal here.