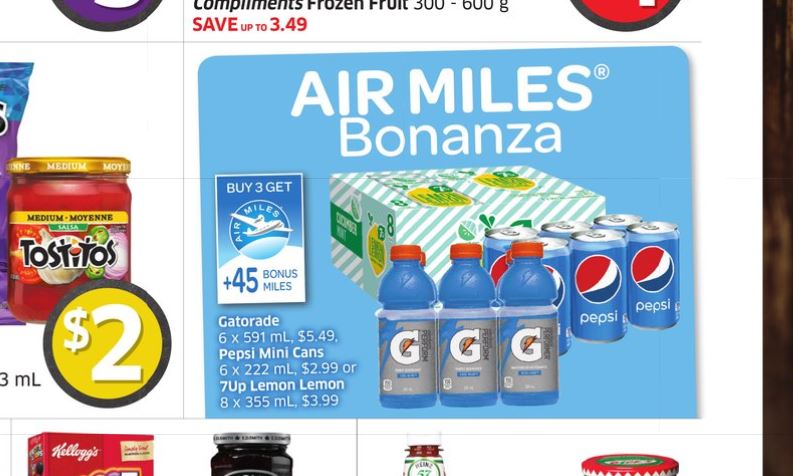 Those limited to shopping at Foodland in smaller towns will know their prices are not always the best but they have a great Air Miles deal on select PepsiCo products this week.  Buy three or more participating products and earn 45 bonus Air Miles worth $4.74 if redeemed for Air Miles Cash.  The list is very limited and includes Gatorade 6x591ml, Pepsi 6pk Mini Cans and 7Up Lemon Lemon 8pk Cans.
The best deal is the mini cans but as always, it is more what you will use.  Since Air Miles are automatically awarded at the cash, you can use any coupons you may have from their summer promos if still valid. Don't forget to check GetMyOffers and enter your AirMiles number for bonus offers that can be loaded to your card to maximize your Air Miles earnings.
See the Foodland Ontario flyer for this deal here.