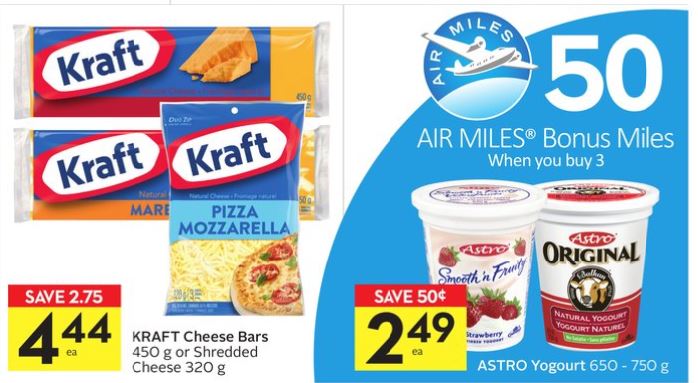 Need yogurt this week?  If you are shopping at Sobeys, you can earn 50 bonus Air Miles when you buy any 3 tubs of Astro yogurt.  Sadly, gone are the days when yogurt tubs were always cheap and Astro had new coupons all the time but with $1.75 per tub back in Air Miles, you will pay less than $0.75 per tub with this deal.
Other deals worth checking out while in Sobeys include
Dempsters Whole Grains bread $1.99
Extra lean ground chicken $2.99/lb
Get a free pack of Pepperettes when you buy 3 packs of Schneiders sliced deli meats (use the recent 50c coupons)
Save 20% on Gap/Old Navy gift cards
See the flyer for this deal here.