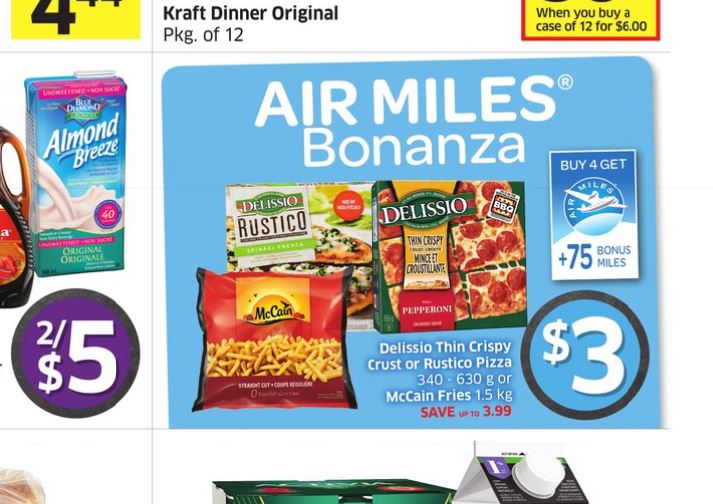 Once again, a surprisingly good deal from Foodland Ontario stores.  They have Delissio pizzas and large bags of McCain Fries on sale for $3 starting tomorrow.  Already a good price, especially for Foodland who tend to have a monopoly in smaller towns and higher prices as a result.  But to make this deal worth the trip, buy four and get 75 Air Miles!
The Air Miles on this deal are worth $7.89 in Air Miles Cash Rewards making these around a dollar each!  Make sure to check your GetMyOffers Air Miles deals for Foodland for a when you spend offer or deals on these items.
The Foodland Ontario flyer starts tomorrow.  Check it out here to make a list of other items you may want to pick up.