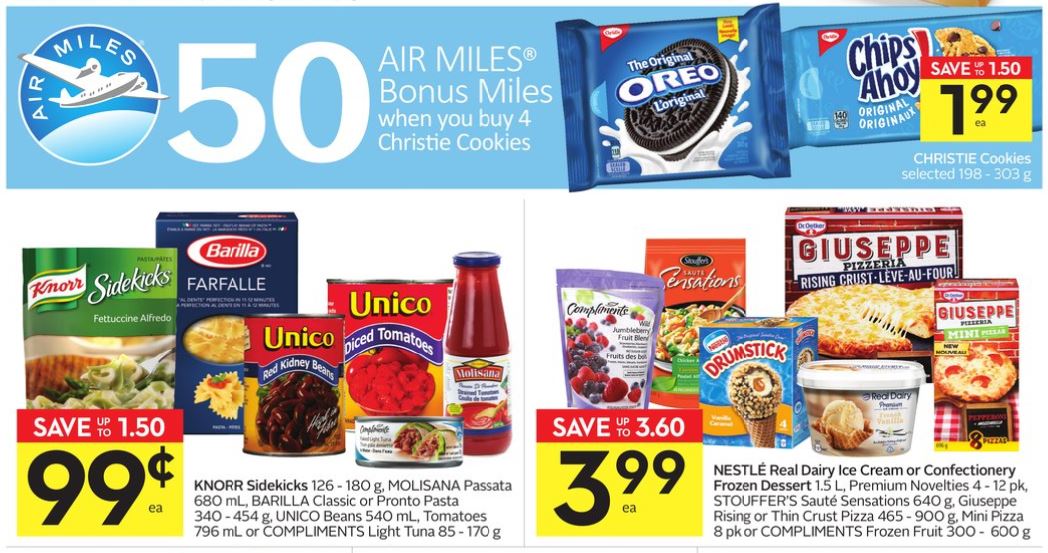 Another amazing deal from Sobeys this week.  Buy four packs of Christie cookies and get 50 bonus Air Miles worth over $5.25 in Air Miles Cash back.  Even better, they have not increased the price and Christie Cookies are at the regular sale price of $1.99.
You can also check your rebate offers as there are several $0.75 offers for different varieties of Christie cookies this week making them free after rebate and Air Miles!
You can view the entire Sobeys flyer for this deal here.  Remember that the Sobeys flyer week still starts on Friday.  I imagine that this will be a popular deal so shop early to get the best selection!