This weekend, when you're shopping online at Forever 21 Canada, you don't need to worry about the shipping and handling as they will have it covered – so long as you spend over the lowly minimum of $21. Normally, Forever 21 requires that you spend $60 or more online to qualify for free-shipping, but by having it set at just $21 you will have to spend almost $40 less than that and save yourself between $8.95-$12.95 on shipping fees.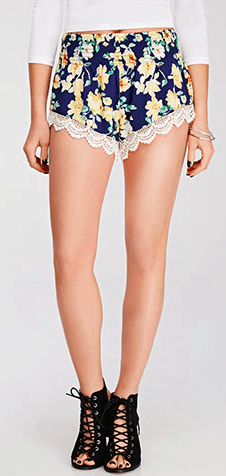 Seeing as the minimum requirement is so low, I'd suggest starting your shopping within the Spring Break essentials sale, where pieces are starting as low as $7. While it's not on sale for $7, these floral (and adorable) crochet-hem shorts are currently on sale for just $14 (was $18). Pair them with a cute boxy crochet-trimmed top for an extra $10 (was $13.90), and your order will already be $3 over the $21 minimum for free-shipping.
This offer from Forever 21 will only be available until April 13th at 11:59pm PST.
Click here to begin shopping online at Forever 21 Canada.