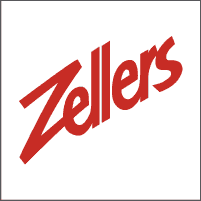 In the Zellers (ON) Sept. 10-16, 2010 flyer, Clorox Bleach (709ml) are on sale for $1. Use your $2 WUB any 2 (from various magazines) or the Save $1 on any Clorox liquid bleach coupon from Websaver.ca  and get it for free. Also, Gillette Satin Care Shave Gels are on sale 2/$5. Use the Save $5 when you buy 2 participating brands coupon from Brandsaver.ca and get them for free too. I hope I receive these coupons in time. My Satin Care stash is running low and I`ve never had any coupons for bleach so I`m excited for that one.
Click here to view the Zellers flyer.
Thanks to cesme77 for spotting these freebies and posting the flyer too. You're a doll!