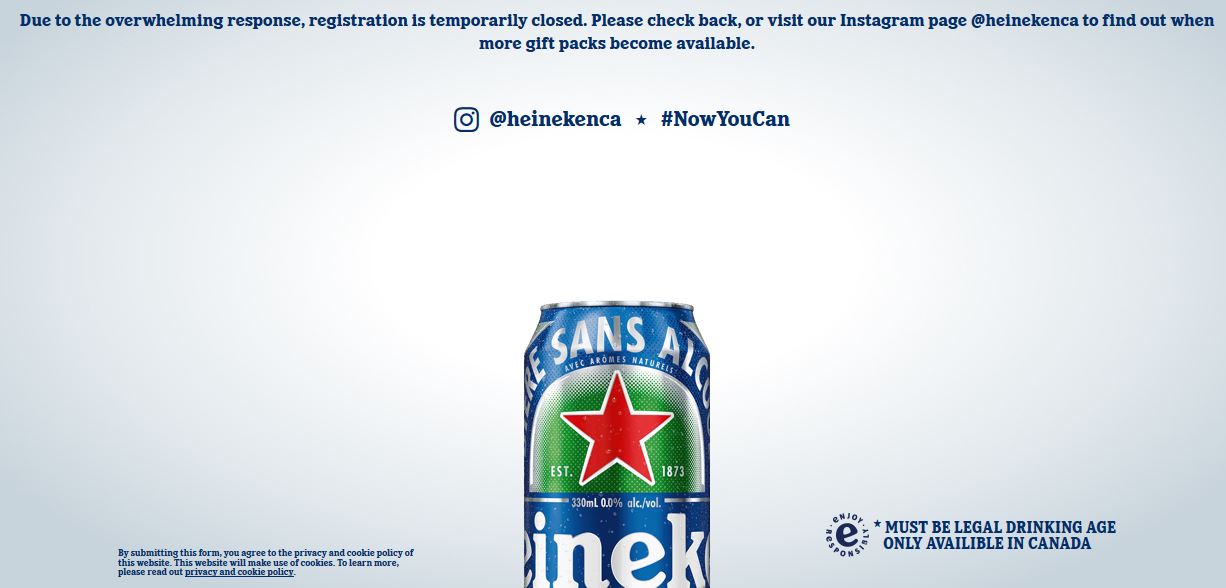 I completely missed this freebie when it was available this morning, and it appears that is was popular since it is no longer available for the time being. But fear not! According to their website there are more Heineken 0.0 gift pack on the way!
This morning Molson-Coors was giving away these gift packs, and if you manages to snag one just will be on its way soon, and should arrive within 4-6 weeks. Those of you who missed out will have another opportunity when more gift packs become available, as the website says to keep checking back, or visit @heinekenca on Instagram.
There is a limit of one gift pack per household, so those who have already claimed theirs will not be able to claim another when more become available.
Click here to check the website for more gift packs.