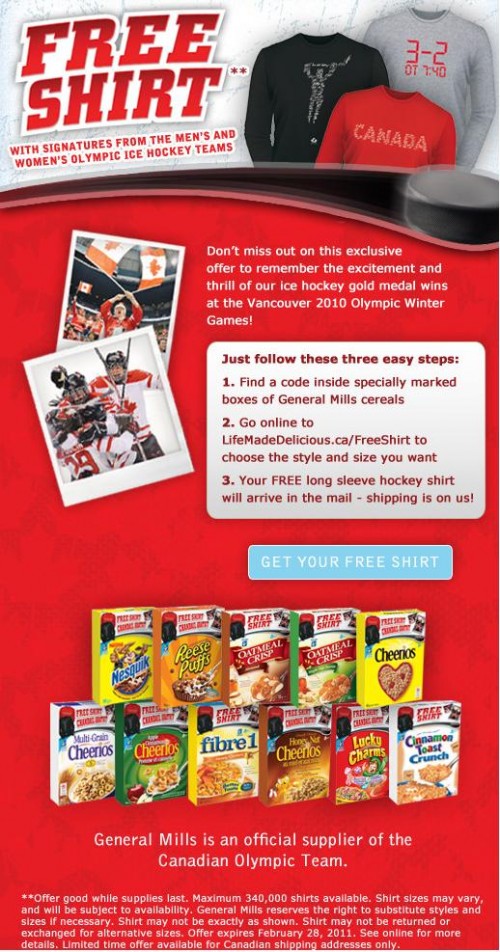 **Offer good while supplies last. Maximum 340,000 shirts available. Shirt sizes may vary, and will be subject to availability. General Mills reserves the right to substitute styles and sizes if necessary. Shirt may not be exactly as shown. Shirt may not be returned or exchanged for alternate sizes. Offer expires February 28, 2011. See online for more details. Limited time offer available for Canadian shipping addresses only.
Participating Products:
Apple Cinnamon Cheerios* 720 grams
Multi-Grain Cheerios* 560 grams
Cheerios* 525 grams
Honey Nut Cheerios* 685 grams
Lucky Charms* 680 grams
Cinnamon Toast Crunch* 700 grams
Nesquik* 700 grams
Reese Puffs* 755 grams
Fibre 1* Honey Clusters 700 grams
Oatmeal Crisp* Almond 710 grams
Oatmeal Crisp* Maple Nut Flavour 700 grams.
Click here to enter your PIN and order your free shirt.
Thanks so much to couponlady for finding this great promo!