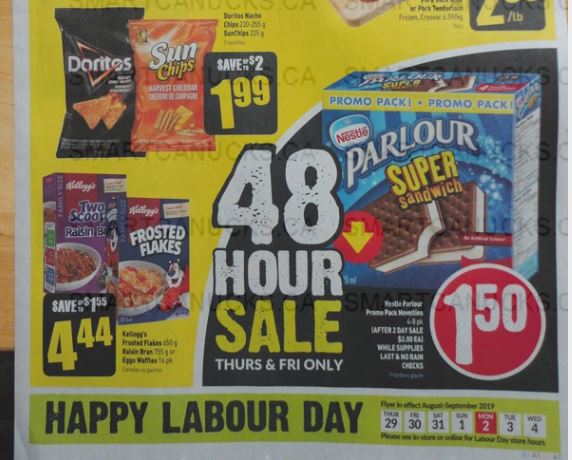 Load up on snacks for cheap this week at Freshco Ontario! SunChips are on sale for $1.99 until Wednesday of next week, and there is a coupon still available for these that you can print for $1.50 off when you buy two bags. Use this coupon and pay just $1.24 a bag, which is about as low as you can get for SunChips! The coupon can be found by clicking the link below, where you will be taken to the Tasty Rewards coupon portal.
You will be able to print two of this coupon per Tasty Rewards account, provided you have not used up your four prints for the month. This will allow you to purchase 4 bags at $1.24 each.
Although there is no coupon currently available for regular Doritos, these are on sale this week as well for $1.99, which is definitely a great price, and also just about as low as these sell for on sale.
Click here to print coupons through the Tasty Rewards portal.
Click here to view these offers in the Freshco Ontario flyer.