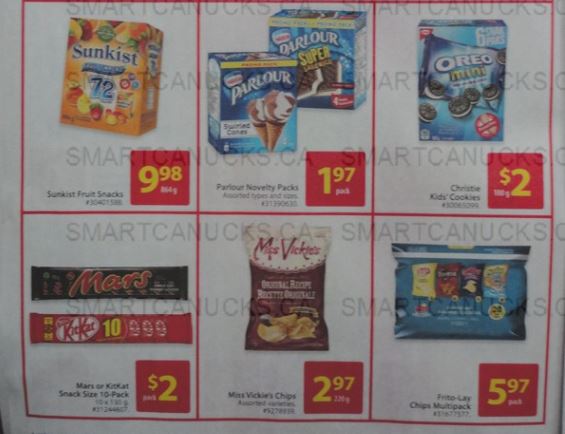 This week, Walmart Canada has the Frito-Lay chips multipack advertised for $5.97 in their flyer. There is currently a coupon available through the Tasty Rewards portal for $2 off these multipacks. Use this coupon and you will pay just $3.97 per package.
The Tasty Rewards portal allows you to print a total of four regular coupons per month, and one bonus coupons. However, of the four prints, you may only print the same coupon a maximum of two times. so you can get this particular coupon twice per account per month.
There is also a coupon out there that is a buy four get one free coupons, valid on select Quaker and Frito-Lay products, including these multipacks. If you have that coupon you may also be permitted to use it in combination with the Tasty Rewards coupons, but of course that will depend on the particular store.
Click here to view this offer in the Walmart Canada flyer.
Click here to print your coupon for $2 off Frito-Lay multipacks through Tasty Rewards.