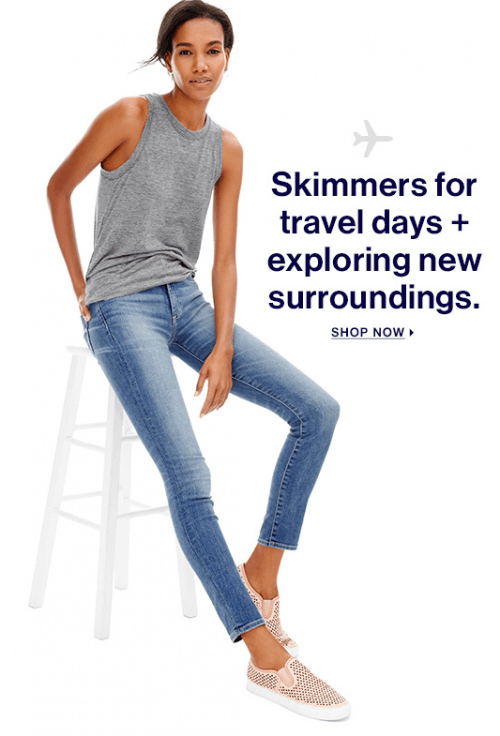 For today and tomorrow only, ending at 11:59pm EST on May 28th, you will be able to shop through the sale section at Gap Canada and save an extra 25% off on all of the items within that section when you apply the promo code, GAPHAPPY, at checkout.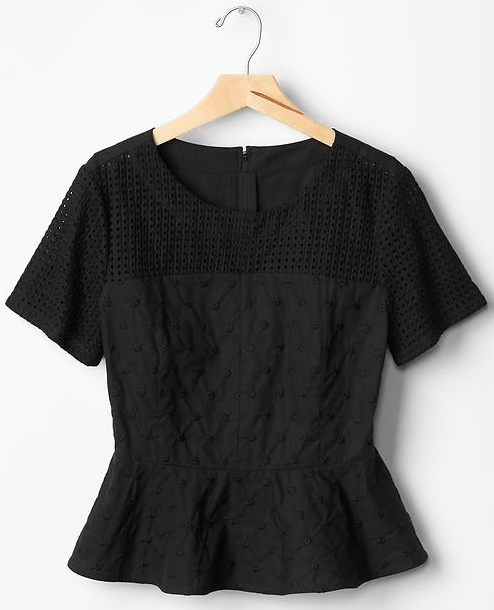 The qualifying sale items that you will be able to use the extra 25% off promo code with must end in 0.99, so this eyelet embroidered peplum top that is being sold for $29.99 (was $59.95) would qualify and would only cost $22.49 after the reduction.
Products like the jeans that are on sale for up to $20 off the regular price will not be part of this offer, as the items in this sale end with 0.95. With that in mind, there are still some pretty good deals that you could use as filler items with items from the extra 25% off offer so that you meet the free-shipping minimum of $50. For instance, I was able to pick up the embroidered peplum top ($22.49) with a pair of 1969 resolution slim straight skimmer jeans, which are now only $59.95 (was $79.95), for a total order of just $82.44. Without the sale and the promo code, my order would have cost me $109.98.
Click here to begin shopping online at Gap Canada.