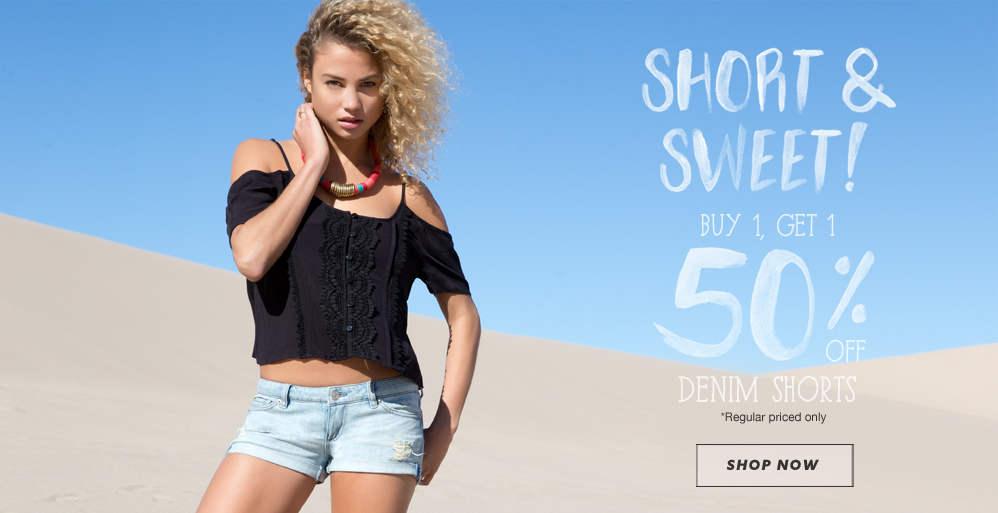 Garage Canada is playing host to a number of great deals this weekend, but the best of all is that on top of everything that they are offering for the weekend they will also be providing free-shipping on all orders with no minimum purchase needed. Free shipping will be available until May 5th at 7am EST, while the rest of the deals will be expiring at various times.
Garage is hosting two buy one, get one for 50% off offers meaning you could get four different pieces of clothing for a fraction of the regular price. For instance, both ballerina tops and denim shorts are being sold as a buy one, get one 50% off combo. The denim shorts range in price from $34.90-$39.90, and the ballerina tops range in price from $14.95-$19.95, meaning you could get two pairs of shorts for as little as $52.35 and two ballerina tees for as little as $22.42.
The buy one, get one 50% off offer at Garage will only be valid for a limited time, but if you really want to save money I'd advise that you order before the free-shipping offer ends on the 5th.
Click here to begin shopping online at Garage Canada.