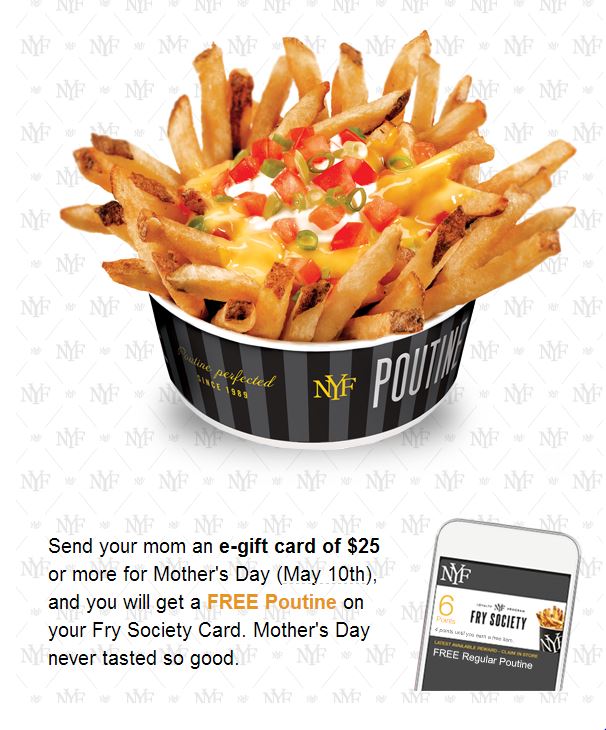 If you are going to get your mom a Mother's Day gift, then why not give a gift that has something in it for yourself as well? New York Fries Canada would like to give back to you when you give the gift of fries to your mother this Mother's Day.
When you send your mother a New York Fries e-gift card worth a minimum of $25, you will receive a free regular poutine on your Fry Society Card. You must of course be a Fry Society member, the New York Fries rewards program for which you can sign up for free if you are not already a member. Your purchase of an e-gift card must have a delivery date of May the 10th in order to qualify for this offer. You will have 60 days to redeem your free poutine before the offer expires.
Click here to become a New York Fries Fry Society member or to send your e-gift card.