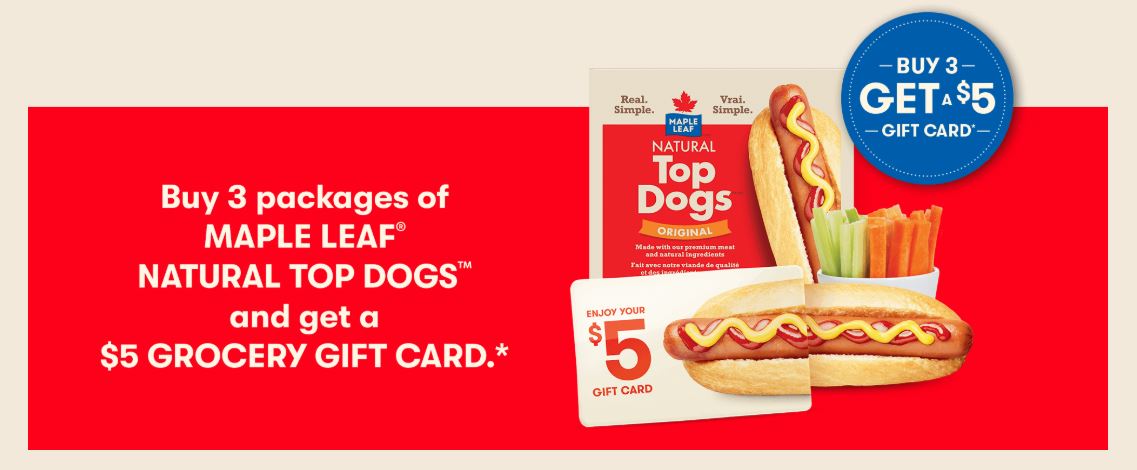 Maple Canada has a new promotion where you can get a $5 gift card when you purchase three packages of Top Dogs. Purchase three packages of qualifying items between April the 22nd and June the 21st. All purchases must appear on one receipt and must be circled before your picture is submitted.
To submit your receipt take a clear photo and text TopDogs to 811811 to receive instructions, or upload and submit your receipt by visiting NaturalTopDogs.com. There is a maximum of five rewards per person and email address. Once your receipt has been process you will receive a confirmation email containing a registration form for you to complete. Allow 48 hours for requests to be processed.
Click here to full details about this promotion from Maple Leaf Canada.