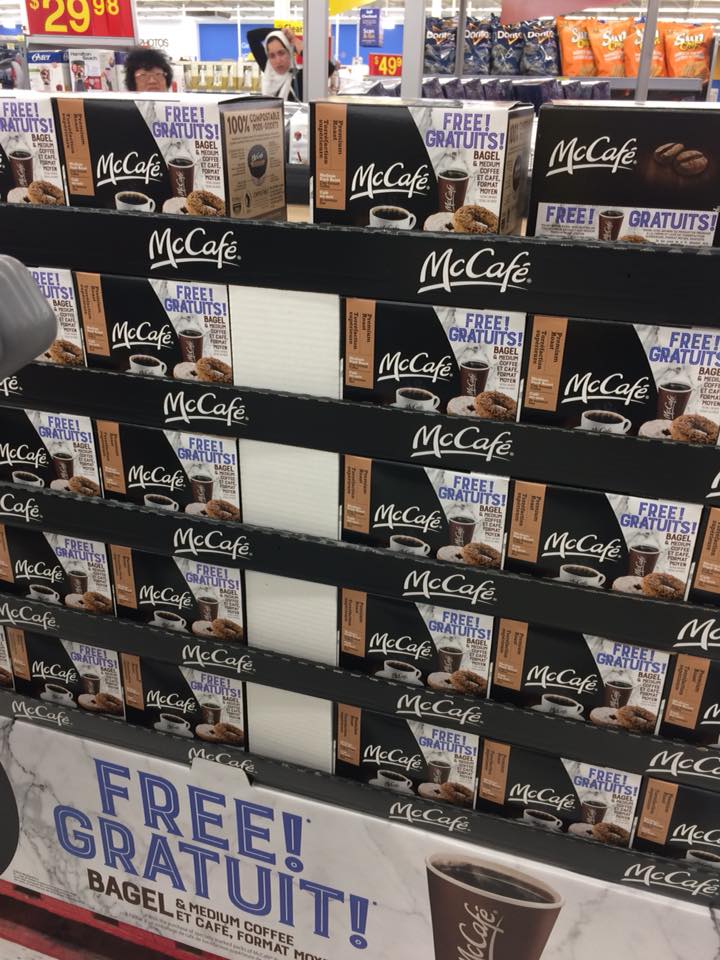 Look for specially marked packages of McCafe K Cups when you are shopping for coffee, featuring a coupon for a free bagel and medium coffee from McDonald's Canada.
This particular display was something I stumbled upon at Walmart Canada where these boxes were $19.97. You may be able to price match a low price if you are able to find one. The coupon, valid for a free bagel with butter or cream cheese and a medium premium roast coffee, is valid until December the 31st, 2018. You may want to stock up on some of these boxes for the coupon while they are available.
If you collect PC Optimum points you may want to watch for a personal offer for McCafe coffee so you can collect bonus points if you purchase the box at a Loblaws banner. I have received the offer several times and have never actually purchase the coffee myself. If you can purchase this at Shoppers Drug Mart and got 20x the points on top of a personal offer then this would be an excellent deal.