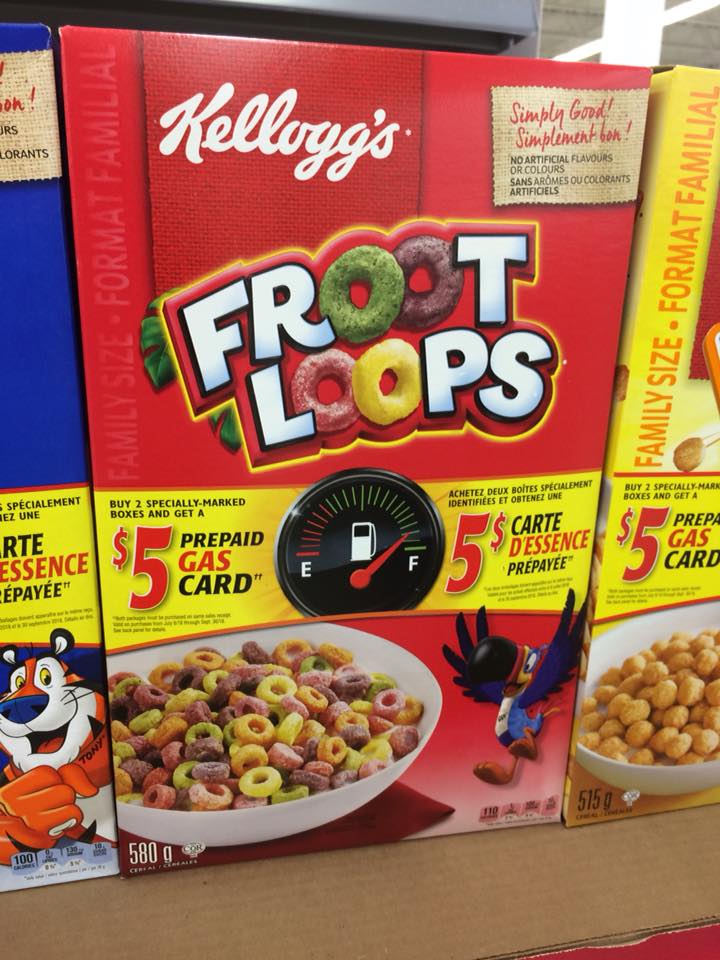 Kellogg's Canada's popular $5 gas card promo has once again returned. Purchase two specially marked boxes of Kellogg's cereal and get a $5 prepaid gas card.
Your purchase of qualifying cereal must be made by September the 30th, 2018, and both boxes must be purchased on the same receipt. You must take a picture of your receipt and you can upload your receipt by following the instructions that you will find once you click the link below. You receipt must be uploaded by October the 15th, 2018.
You will then receive a unique link to  register your $5 prepaid gas card, and you can then expect your card to arrive in the mail within 3-4 weeks. To make submitting your receipt go smoothly it's usually a good idea to purchase the cereal separately and keep the receipt as short, when possible.
Click here to visit kelloggsgascash.ca and upload your receipt.