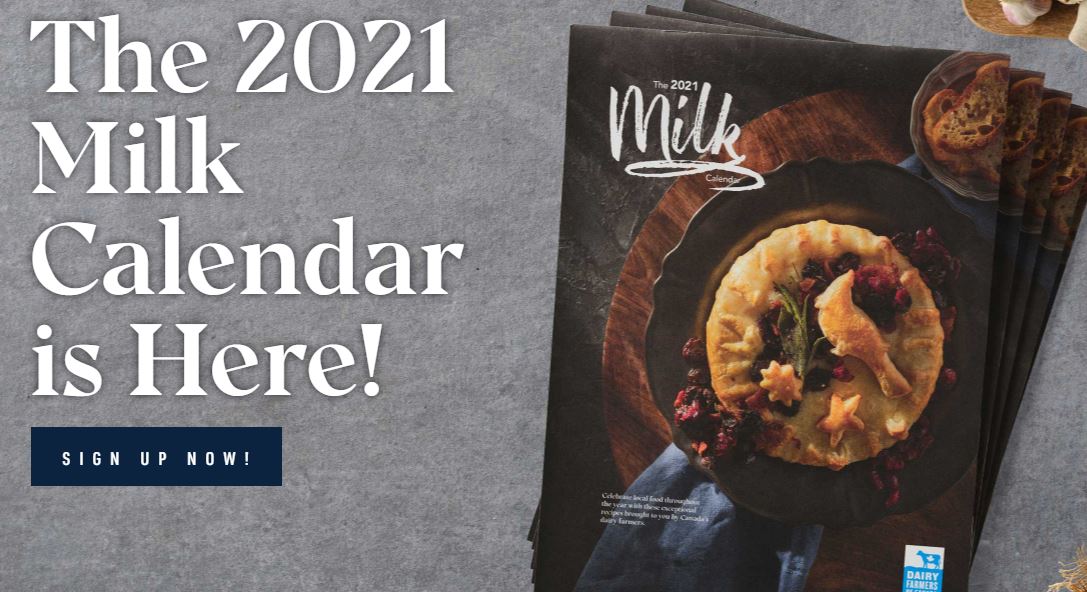 You are now able to sign up for your free 2021 Milk Calendar. This is a calendar that plenty of you request each year, and you can get yours by clicking the link below.
I recall growing up that this was most often the calendar that was hanging in my mother's kitchen, and we made plenty of the recipes from the calendar as well!
You have the choice to receive a physical copy of the calendar in the mail, or if you would prefer, you can view the recipes online and download a digital recipe collection.
There is a limit of one calendar per person, and you can expect to receive it by mail in about four weeks.
Click here to request your free 2021 Milk calendar.