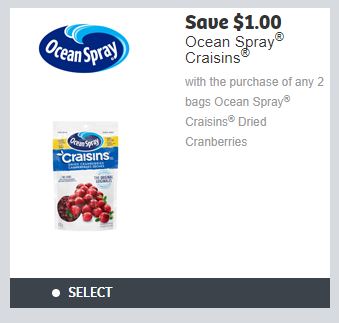 The WebSaver Canada printable coupon portal has a new coupon available. Save $1 on the purchase of two Ocean Spray Craisins when you print and use the coupon you will find by clicking the link below.
If you are making stuffing, either from scratch or from a box, a handful of Craisins makes a great addition if you have them on hand.
Ending this evening, Loblaws has the 170g bags advertised for 2/$6, which would make them just $2.50 a bag with the coupon. I don't see them advertised in flyers starting tomorrow, but you may find them for a good price in store.
Click here to get your WebSaver Canada printable coupon for $1 off the purchase of two Ocean Spray Craisins products.