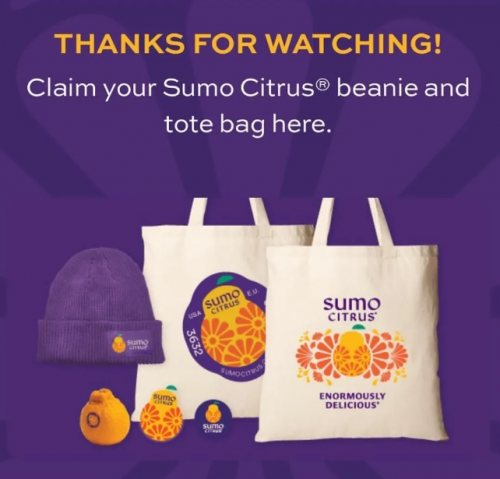 While supplies last you can get a free Sumo Citrus beanie and tote bag. To get your free items you can click the link below and you will be asked to watch a few short videos and answer a few questions about each video. You will also have the chance to win a $100 gift card for completing all of these activities.
If you get any of the quiz questions wrong that's okay. You can keep choosing answers until you get the correct one! Once you have completed all of the modules and learned about the Sumo Citrus you can complete the form to request your beanie and tote bag. You will then receive a confirmation email, and you can watch for a shipping email.
Click here to get your free Sumo Citrus swag!