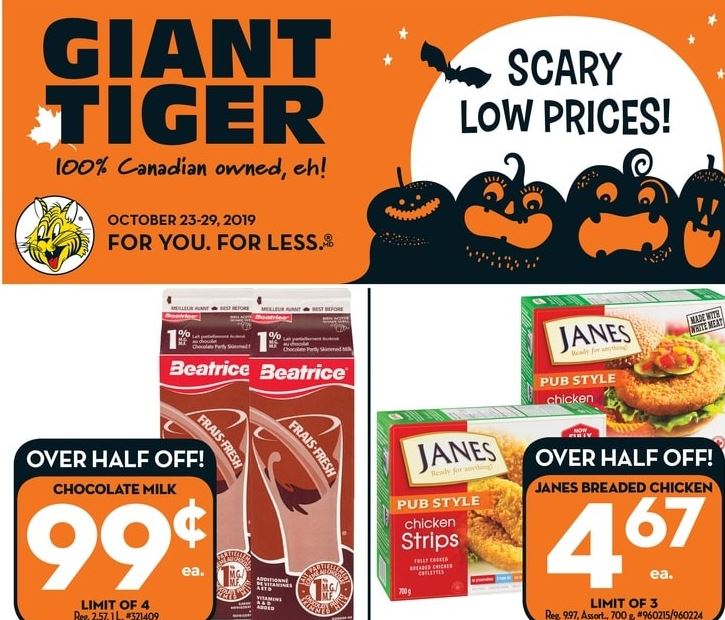 This week Giant Tiger Canada has Janes pub style chicken on sale for $4.67, and there a coupon you can use to get them for just $2.67!
Click the link below, and you will find a printable coupon that is still available, for $2 off the purchase of any Janes chicken or fish product. Use this coupon this week at Giant Tiger on the pub style chicken advertised for $4.67, and pay just $2.67 per box.
There is a limit of three at Giant Tiger, so more boxes will require more trips or price matches elsewhere. Don't forget as well that the Giant Tiger flyer ends Tuesday, and not Wednesday like most other flyers. I often think I have more time than I do to get to Giant Tiger, and miss out and some deals!
Click here to view this offer in the Giant Tiger flyer.
Click here to print your coupon for $2 off the purchase of Janes chicken or fish products.