Treat yourself to new some collectible coins from Royal Canadian Mint for 2019 and 2020. The 2020 Toronto Raptors 25th Season Coin features the Toronto Raptors logo, encircled by the team name. This logo was introduced in December 2014, replacing the 2008 update to the team's original logo. The obverse features the effigy of Her Majesty Queen Elizabeth II by Susanna Blunt. Get yours today for only $29.95!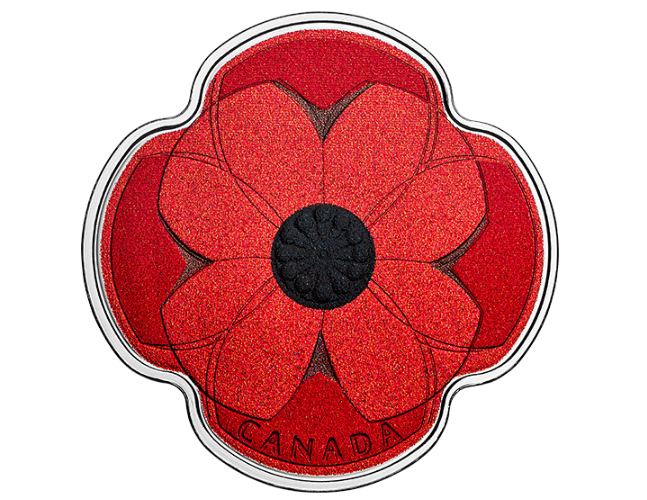 The Remembrance Day 2019 Pure Silver Coloured Coin is the first-ever poppy-shaped coin. For nearly a century, the delicate poppy has symbolized the fallen soldier. Within a single flower are four petals or more – each illustrating how a soldier never falls alone. Behind every fallen soldier is a mother, a father, siblings, relatives and friends left behind. One hundred years after the signing of the Treaty of Versailles, the poppy continues to be an enduring icon, reminding us of not only the fallen from the First World War, but of all wars. Get yours today for only $84.95!
Royal Canadian Mint is offering free shipping on orders of $100+.