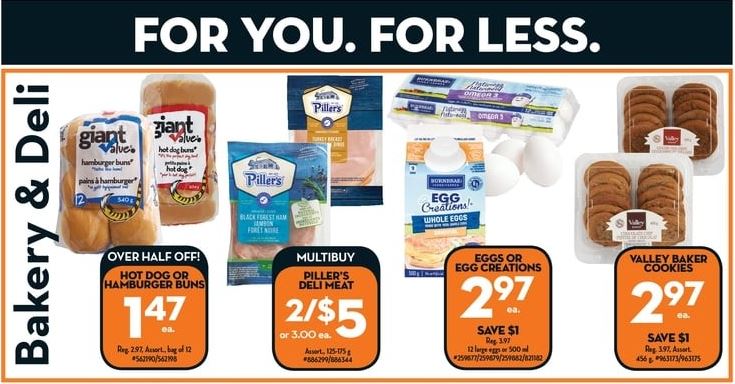 Giant Tiger Canada has Piller's Deli Meat on sale for 2/$5 this week, for the 125-175 gram package. Our SmartCanucks SmartSource printable coupon portal still has that coupon available for $1 off the purchase of any Piller's product, so with this coupon you will pay just $1.50 per package of the deli meat.
No Frills often has just the Piller's sliced ham on sale for $2 , so while this is 50 cents more per package than that sale price, you can pick up any variety of the Piller's deli meat that is available. So for those of you looking for other varieties, this is a great price for the deli meat at just $1.50 each after the coupon. Remember that you can get two prints of the Piller's coupon per browser through SmartSource, so if you would like more than two just keep opening the link using a different browser each time.
Click here to view this offer in the Giant Tiger Canada flyer.
Click here to print your coupon for $1 off the purchase of any Piller's product.