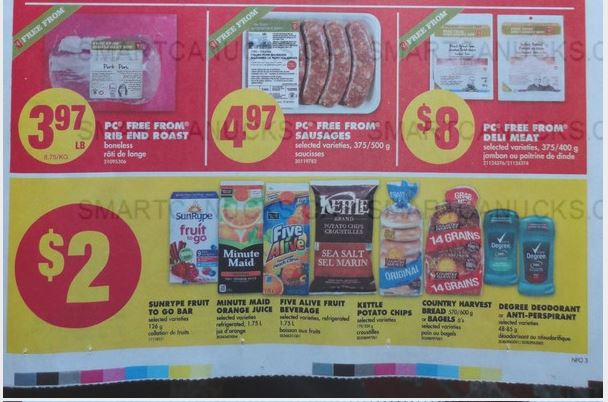 This week until October the 23rd, No Frills Ontario has Degree deodorant on sale for $2. Very recently there was a SmartSource tear pad coupon out there on the coupon boards for $1.50 off the purchase of Degree deodorant. Use this coupon and pay just $1.50 each.
You may want to head to Walmart instead though, and ad match this No Frills flyer. Some of the Unilever deodorants may have peelie coupons affixed to them for $2 off the purchase of Men's Degree, Dove, or Axe deodorants. If they happen to have these $2 peelie coupons on the Degree deodorant that you are price matching, then they are yours for completely free, and you will just be paying the taxes on however many you are purchasing.
Click here to view this offer in the No Frills Ontario flyer that is valid until Wednesday of this week.