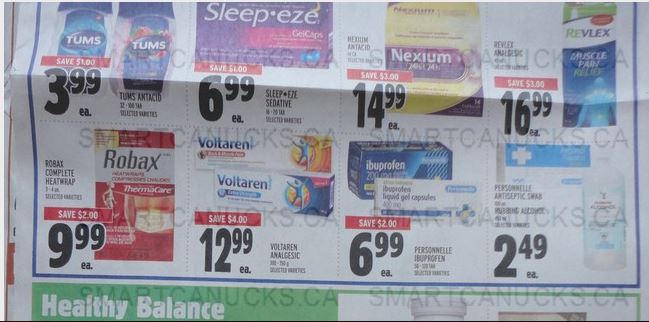 This week Metro Ontario has a great price on Robax Complete Heatwraps, and you can get an even better deal with a printable coupon that is still currently available.
Until Wednesday of this week, Metro Ontario has the Robax Complete Heatwraps advertised for $9.99, which is a $2 savings off their regular price. The Pfizer Healthy Savings coupon portal currently has a coupon available for you to print that will save you an additional $4 off of the price of a Robax Heatwrap, which will make the final cost for your purchase just $5.99
Considering the regular price of the heatwrap is $11.99, this makes it a total of 50% off the regular price, so you might want to stock up on these if you use them or may have a need for them in the near future.
Click here to view this offer in the Metro Ontario flyer. 
Click here to print your coupon from the Healthy Savings coupon portal.