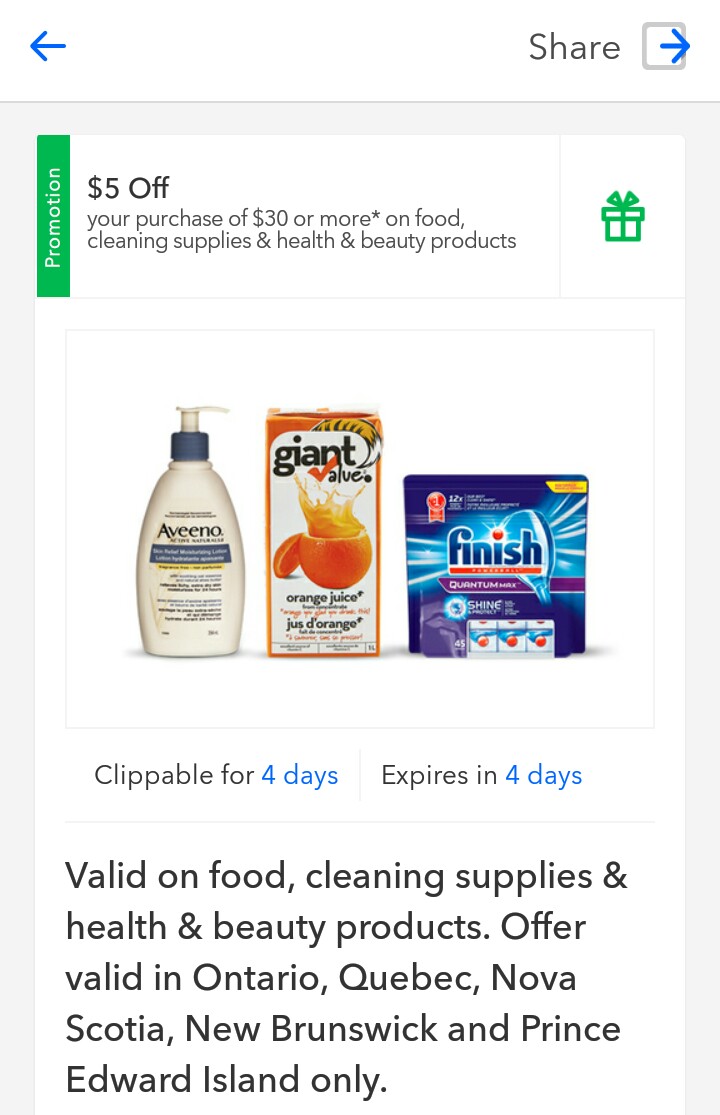 Shopping at Giant Tiger this week?  They have some great deals and you can save another $5 off a purchase of $30 or more on select products when you enter GTCOUPON in your Coupgon app.
Some deals from the Ontario flyer that you may want to buy with this coupon
Campbell's soups $0.50
Dare cookies and snacks $1.59
General Mills family size cereals $3.97
Delissio pizza 2pk $5.97
Primo pasta $0.99
Snack Packs 12pk $2.47
Cavendish fries/onion rings $1 (small bags)
Click here to view the Giant Tiger flyer.  If you used this coupon already this month, it will not be available to you and you do need data to access Coupgon while in the store.  While Giant Tiger sells a variety of products, this Coupgon mobile coupon can only be used on purchases of food, cleaning supplies, health and beauty products.  If you do not have the Coupgon app, you can download it here.