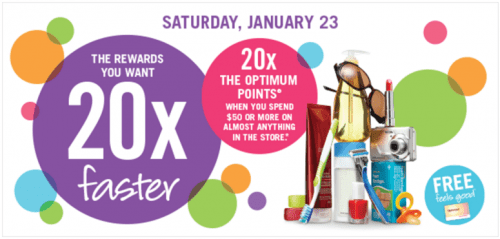 Good morning 🙂 Today, Saturday, January 23, 2016 is going to be another one of Shoppers Drug Mart Canada's Optimum Points events, where the minimum spend requirement will be $50 and if you meet that you will receive 20x the points on almost everything in-store. No coupon is required for this Shoppers Drug Mart Canada's 20X optimum points bonus promotion.
Some of the deals going on today at Shoppers Drug Mart store include: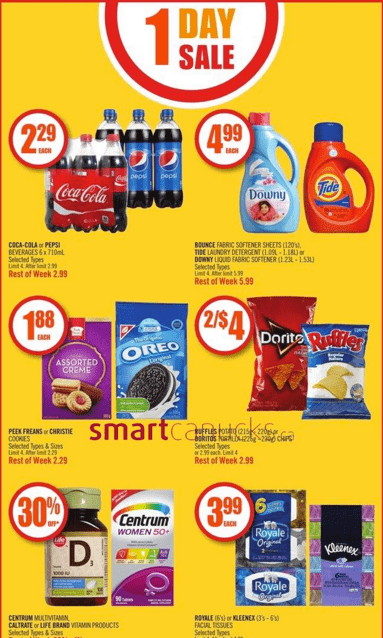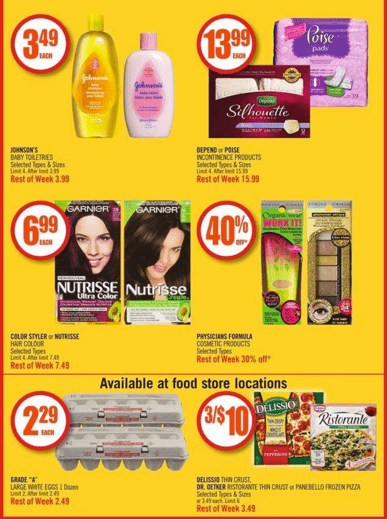 Tide or Downy for $4.99.
Royale Kleenex 6pk for $3.99
Delissio Dr Oetker pizza 3 for $10
Coca-Cola or Pepsi 6X710 for $2.29
Ruffles chips 2 for $4
Oreo for $1.88
Shoppers Drug Mart will be running the 20x the optimum points event only today, Saturday, January 23, 2016.
Click here to check out this week's Shoppers Drug Mart Canada flyers.