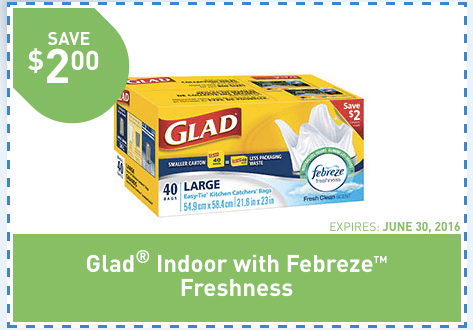 Glad Canada has added two new coupons to its portal! You can save on recycling bags, compost bags, and more! Both of these coupons expire on June 30, 2016.
Save $2 off Glad Indoor Kitchen Bags with Febreze Freshness (this excludes 24 count bags).
Save $2 off Glad Recycling, Clear, or Compostable Bags (this excludes regular 10 count recycling and clear bags).