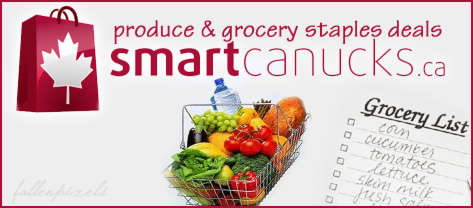 It is not the best week for produce or grocery staples this week, but you can still find some great deals on your grocery basics.
If you are in Ontario, Fortinos is selling extra lean ground beef for just $3.49/lb while Freshco has 2lb lean ground beef (tubes) for $2.77/lb and RCSS is offering whole chicken at just $1.98/lb.  If you want some veggies to go with those, Food Basics has a number of produce offers including mushrooms, 10lb potatoes, or 2lb carrots priced at just 3 for $5.
For those outside of Ontario
Atlantic Superstore: Salmon fillets with skin $7.99/lb
Maxi Quebec: 20lb potatoes $2.97
No Frills West: Boneless skinless chicken breast $3.97/lb
Sobeys/Safeway West: Pork loin chops $1 each
Click here to view the full list of meat, fish, dairy, produce and pantry staples this week.