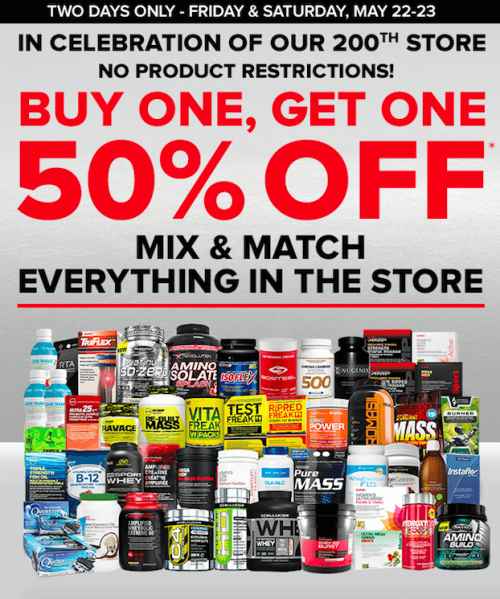 To celebrate the opening of their 200th store, GNC Canada is having a storewide mix n' match sale where you can buy one, of anything, and save 50% off on your second purchase. The second product you use to get the 50% off will have to be of equal or lesser value to the first though.
This sale will be taking place over this weekend only, as it is only a two-day sale that will be finishing up on Sunday, May 23rd.
You can also stack this sale with this coupon to save an extra $10 off on your total purchase, should you spend $50 or more during the sale (which shouldn't be too difficult, as during sales like these it would be in your best interest to stock up).
Remember that you must be a member at GNC to receive the lowest prices they have advertised at the store. The memberships cost $10, but when you sign-up you will automatically receive a $10 coupon, plus you will be able to receive all of their products at membership price.
Click here to find the nearest GNC location to you.