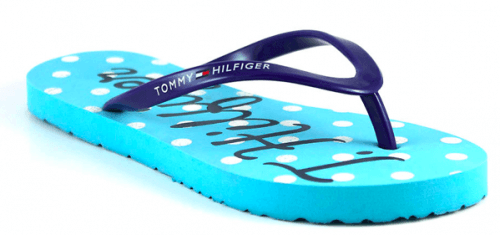 Heading to the beach this weekend? I know I'm planning on trying to soak up as much sun as possible, be it at the beach or on my back deck. These Tommy Hilfiger flip-flops that the Hudson's Bay Canada has on sale would be the perfect companion for my weekend adventures, as well as relaxing beside the pool, or flipping your feet along the waterfront. If you're in need of a cute and functional pair of flip-flops for the weekend, then you may want to give this deal a quick peek.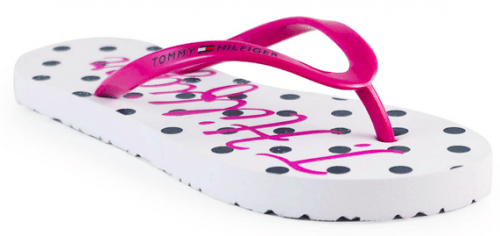 Originally, the Hudson's Bay was selling these flip-flops by Tommy Hilfiger for $35, but right now you can pick them up for just $19.99; that's a drop in price of about 40%.
The flip flops come in three bright and playful polka-dotted colours, including pink and white, bright blue and navy, and navy blue and sky blue.
As of the time of this posting, there were still sizes available in 5-10, for each colour too!
Click here to buy the Tommy Hilfiger flip-flops from the Hudson's Bay Canada.