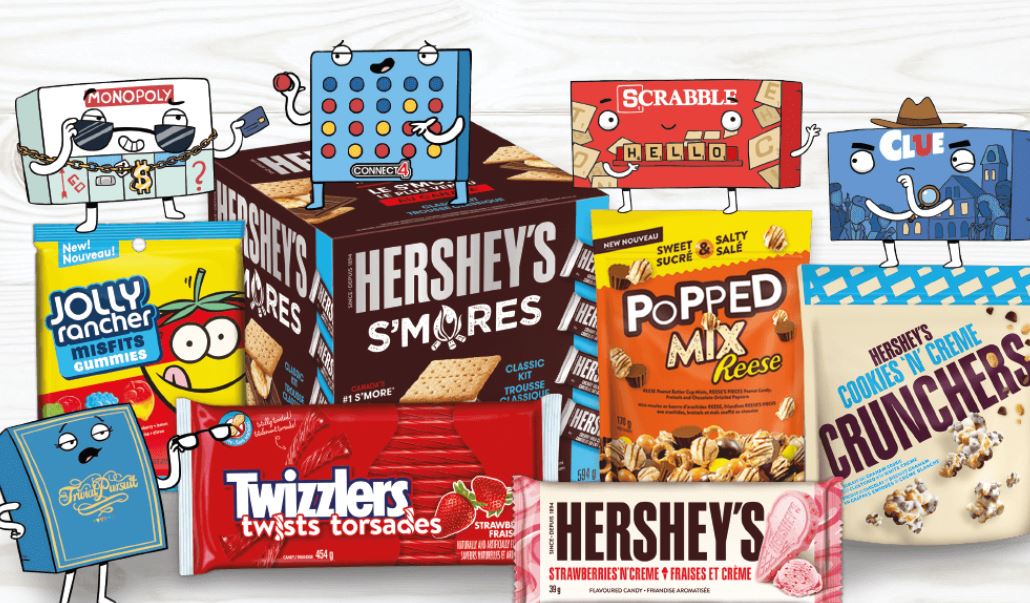 Hershey Canada has a brand new contest where you can win one of three grand prizes of an ultimate game night, and there are also thousands of instant win prizes available!
To be eligible to win an instant prize you must have a receipt for any participating Hershey product. You can also obtain a PIN for a no purchase entry, and you can refer to the website for instructions on how to go about that. If you do not win an instant prize you will be entered into the grand prize draw.
Each grand prize consists of three Hasbro games, six Hershey branded t shirts, six Hershey branded hoodies, a snack cart with a selection of Hershey products, and a $500 prepaid credit card. There are 2,500 instant win prizes of Hasbro games available.
Click here for full details of the contest and to enter!