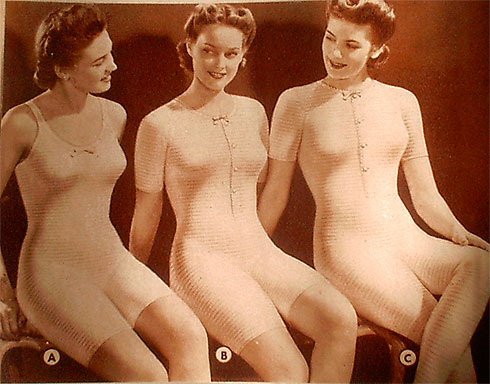 In the market for a new breast apparatus? Buy a bra at H&M until March 18th and get the matching panties free! Not a bad deal if your into that whole coordinated thing. Me? I'm married I could care less. If it's clean its good in my books, hehe. (Throw me a bone this is an attempt at being funny)
Click here for store locations.
Happy intimate shopping.
Picture depicts 1940's sexy intimates. Boy times have changed!