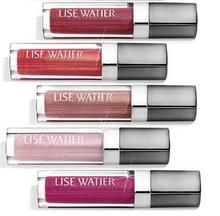 Coupon Lady, has posted a great warehouse sale offer for Montreal. Lise Watier is having an huge clearance on select dates . Boy I wish I lived closer, I absolutely love Lise Watier.
The sale opens March 13th
Times and dates are as follows:
March 13th 9am-6pm
March 14th 9am-5pm
March 20th 9am-6pm
March 21st 9am-5pm
March 27th 9am-6pm
March 28th 9am-5pm
April 10th 9am-6pm
April 11th 9am-5pm
The address is: Lise Cosmetiques Warehouse Inc, 5600 Cote de Liesse, Ville Mont-Royal, Quebec, H4T 4L1
They are requesting that your bring your own reusable bag. For more information phone (514) 735-4959 extension 840.
Click here for the flyer