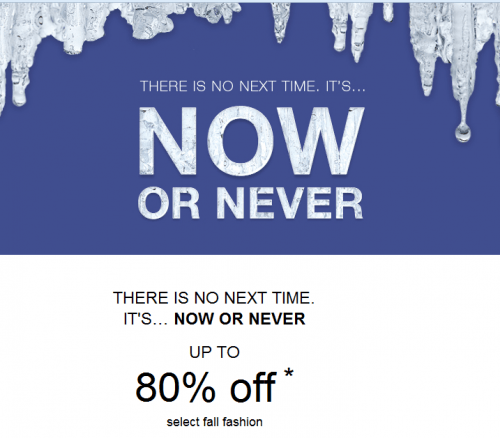 Holt Renfew Canada is a store full of luxury, designer and high end goods. Because of this, there are often high prices that many of us can't afford and we pass by the store. However, now's your chance to head into Holt and pick up some great high end and designer items at a more affordable price. For a limited time only, if you head into your local Holt Renfrew you can get up to 80% off select fall fashions. Many fall fashions are warm enough to be worn into the winter, so it's definitely worth a look.
This sale is only available in stores for a limited time only. Stock is limited and varies by store. Visit your local Holt Renfrew for prices and selections.
Click here to visit Holt Renfrew online and find a location near you.