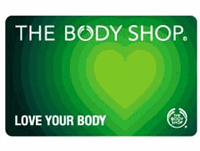 Today is the day to buy that special something you've been thinking about getting at The Body Shop! TODAY ONLY you can save 20% off your entire purchase in store or online if you are a VIP loyalty member.
If you aren't one yet, it's only $10 to sign up and you get perks like 10% off all purchases as well as a $10 gift credit in your birthday month, a $15 credit after four $25+ purchases, and a $25 credit and free membership renewal after eight $25+ purchases.
Why not check out their new lineup for fall here and see if you can't find yourself a great deal!


Thanks to IZAWA for posting this hot discount in the Canadian Shopping Deals and Flyers Forum