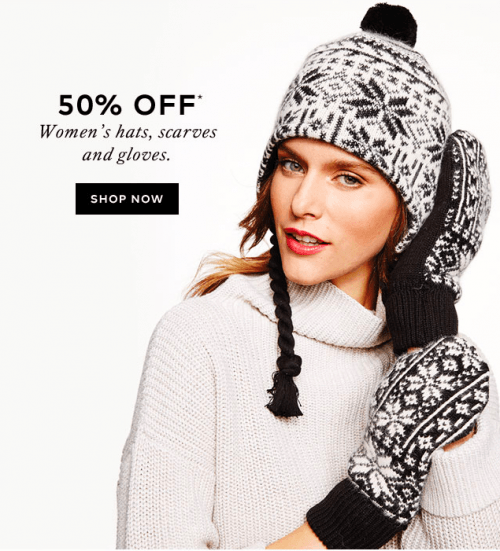 When I awoke this morning to a crisp minus 15 with the wind chill kinda morning, I realized that warmer mittens and scarves were definitely in order. The sales team behind the Hudson's Bay Canada's marketing campaign must have awoke with the same bitter frost on their nose, as they are currently offering women's hats, scarves and gloves for 50% off their original price.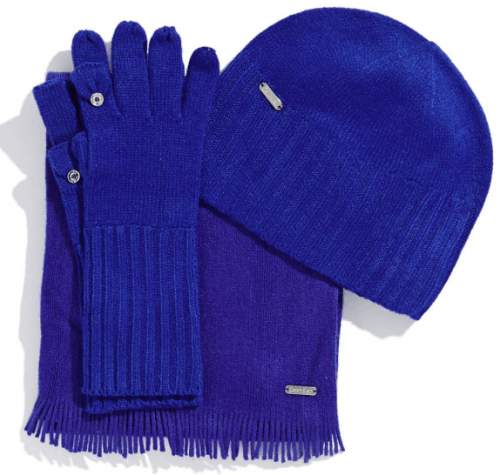 During this sale, you can pick up all three cold weather necessities for just $39.99 (was $88) in this Calvin Klein bundle. The full set will include a hat, an acrylic scarf measuring 66″ in length, and gloves that have the functional option of folding back the pointer finger and thumb to allow you to text whilst maneuvering the winter ice field outside your door- though I don't recommend trying this!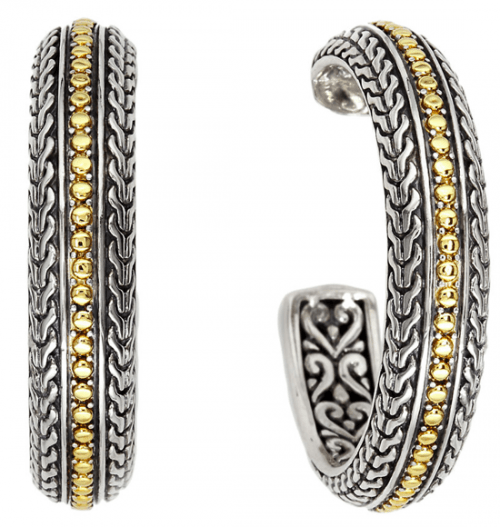 In addition to the winter warmth sale going on at the Hudson's Bay, you can save on fine jewellery up to 70% off their original price. If you've been waiting for some of those ultra pricey pieces to come down, now would be the time to jump on luxury jewellery like these Effy 18K Yellow Gold And Sterling Silver Earrings which are now just $362.99 (was $1,210).
Watches are included in this 70% off jewellery sale, though most of the pieces are marked between 40%-50% off their original price. Fossil watches, some of the more tasteful ones on the market, are your best find in this sale with rose gold pieces like this Olive Three Hand Stainless Steel Watch costing just $75.60 (was $135).
The Hudson's Bay Canada offers free-shipping on orders that are over $99, but you can also shop these deals in-store should you not want to pay the extra fee of shipping.