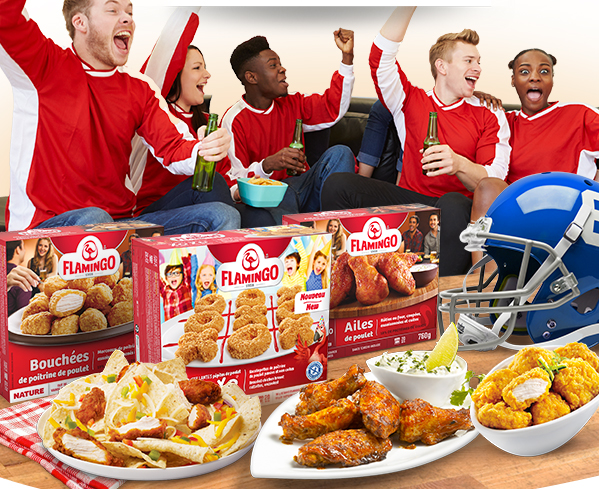 While it doesn't beat the free deal at Metro Ontario this week, here is a savings on Flamingo frozen chicken that is still pretty incredible at IGA Quebec this February the 18th to the 24th.
In the upcoming flyer, Flamingo frozen chicken is advertised at the price of three boxes for $19.98. This works out to $6.66 for each box of chicken. If you have been fortunate enough to locate those tear pad coupons for $5 off the purchase of a box of Flamingo frozen chicken, use your coupons and pay just $1.66 per box! You will have to buy them in multiple of three however, otherwise they are priced at $9.99. This is a multi-buy deal only.
Have you been able to find the Flamingo coupons? If you have, perhaps you could share in the comments where you came across this hot coupon. People have mentioned finding it at Zehrs and other Loblaws banner stores, but it may be in certain areas of the country only. Let us know!
Click here to view this offer in the IGA Quebec flyer valid February the 18th to the 24th.