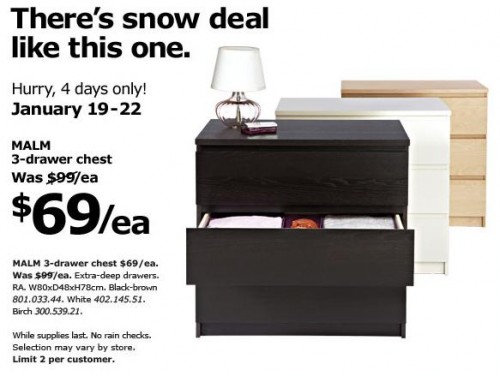 @IKEACanada is currently having a 4 day sale (Jan 19th – Jan 22nd) on their Malm 3 drawer chest.
On sale for $69/ea from a regular price of $99/ea.  Sale price only applies to 3 of the colours:
1) Black-Brown (which I have and looks amazing!)
2) White
3) Birch
Click here for a location near you!  You'll also be able to view available stock as well!