It's back again for another year, except this year's iteration of the IKEA Canada Play Cafe will be emphasizing the 'play' portion of their name as it features interactive games that will help in discounting your food purchases from the cafe. The pop up shop has opened in Toronto on Queen Street West, at 336 Queen St., and it will be open from June 16th to June 26th. The hours of availability will be:
Mon to Sat: 11-8pm
Sun: 10-6pm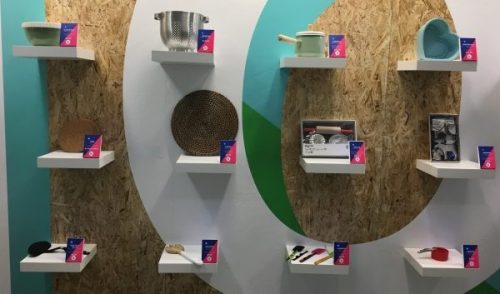 The cafe is 8,000 square feet and takes up an entire two floors of interactive fun. The cafe is broken into three different themes: shopping, eating, and playing (of course). In the play room, you can enjoy a game that is similar to what most people would call DDR (Dance, Dance Revolution) and collect points to discount your purchases at the cafe. At the cafe, you can buy familiar IKEA staples, such as Swedish meatballs and waffles.
And if you head over to the shopping area, you won't necessarily be able to make big purchases on things like bed and living room furniture, but you will be able to shop for over 50 different decor items and kitchen accessories.
Click here to learn more about the pop-up IKEA Play Cafe.