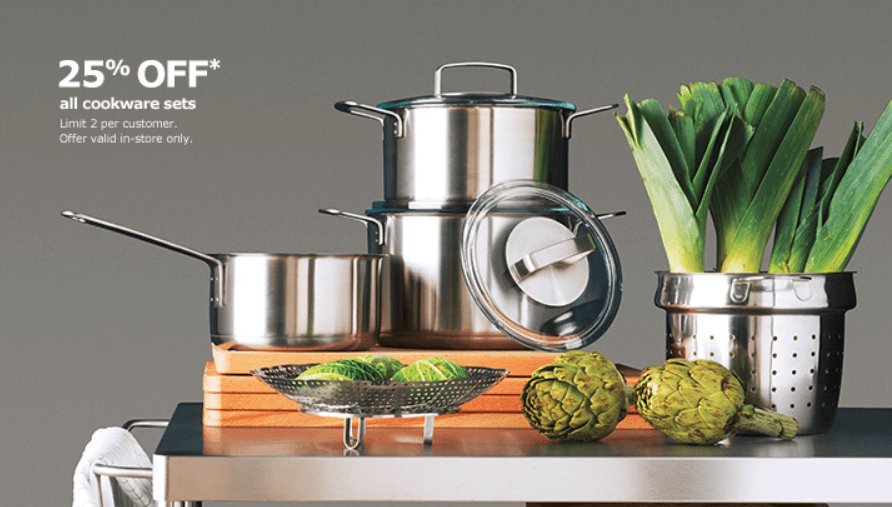 If you're looking for some good quality affordable cookware, head into Ikea Canada right now! For a limited time at Ikea, you can save 25% off all cookware sets in store! This is a great promotion if you're not looking to break the bank on cookware,or if you need some extra pots and pans for cooking large holiday meals.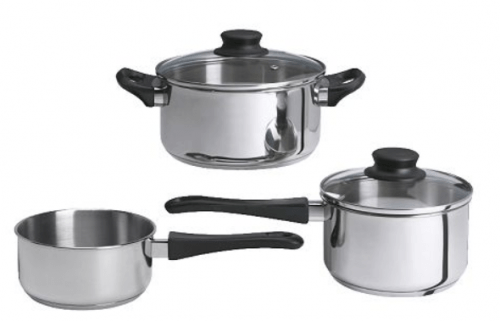 There are about 7 different cooking sets available during this sale, all at different price ranges. If you only need a few extra pots, then the Annons 5 Piece set is by far the most affordable. Normally sold for $12.49, you can purchase it during the sale for just $9.74! This set includes 2 sauce pans, a pot and 2 lids that work well on all types of cooktops, including induction cooktops. The base of each piece of this set has one layer of aluminum between two layers of stainless steel, which gives an even heat and reduces the risk of food burning and sticking. You'll also get 2 tempered glass lids that helps you monitor the contents of the pots during the cooking process.
Other cooking sets available during this Ikea sale include:
This offer ends October 4, 2015 and is available in store only while supplies last. You can view the discounted prices online. Stock varies from store to store.
Click here to view more deals online at Ikea Canada.