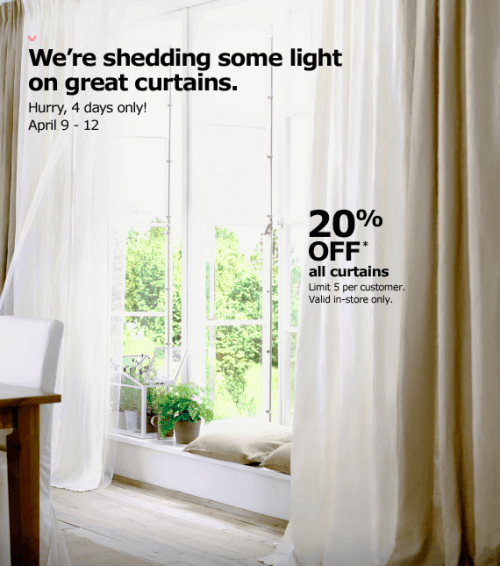 This weekend Ikea Canada is having a sale on all curtains found in-store, where you can save 20% off the original listed price. By discounting these curtains by 20%, you will be able to pick up 2 panel curtain pairs for as little as $8. For instance, the Alvine Spets lace curtains were originally being sold for $9.99 but with the extra 20% off they will only be $8.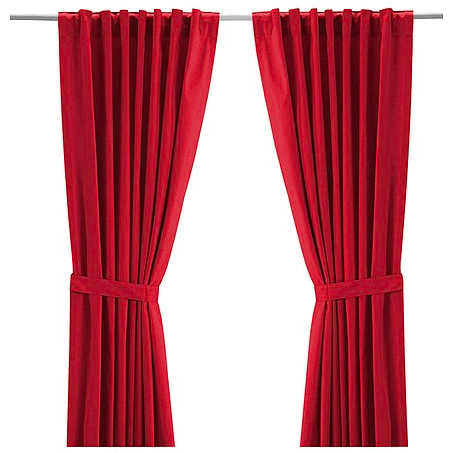 You will be limited to 5 pairs of curtains per paying customer, and the sale will only be available to in-store shoppers until Sunday, April 12th.
The sale will also exclude specific curtains, such as: curtain panels, meter fabric, blinds, curtain rods and rails.
Click here to find the nearest Ikea Canada location to you.