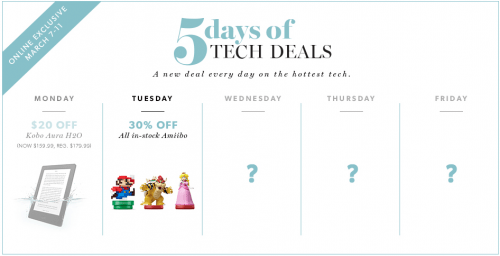 It's day 2 of 5 days of tech deals at Indigo Chapters Canada. Today's online deal is 30% off all in-stock Amiibo! There are so many cute figurines to choose from including Mario, Luigi, Lottie, Mabel, Princess Peach, Ganondorf, Pikachu, and more!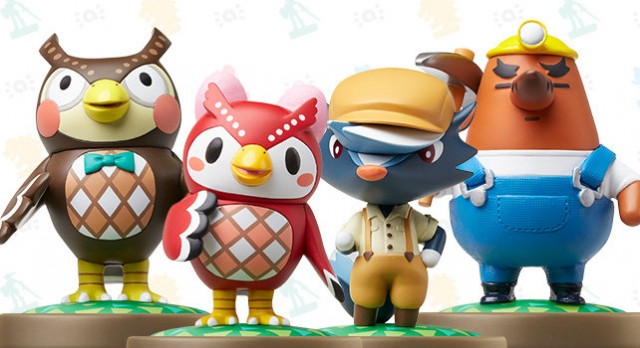 Amiibos are a new way to interact with your favourite characters because when you touch Amiibo figures to the Wii U GamePad controller you can watch them come to life and change the game in surprising and fun ways! Pictured above is Blathers, Celeste, Kicks, and Mr. Resetti. They were all originally $15.95 but are now on sale for $11.16.
Indigo Chapters Canada offers free shipping on orders of $25.