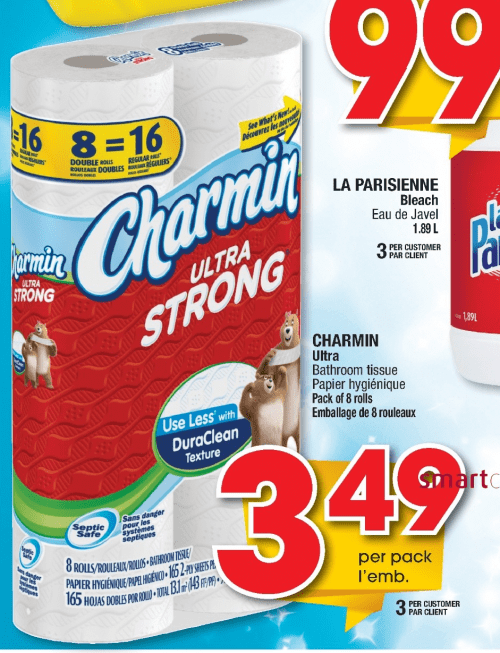 Jean Coutu Canada has a great deal in this week's flyer on a much needed household essential. Head into Jean Coutu this week and you could purchase Charmin Ultra Strong 8 Rolls for just $3.49! Charmin Ultra Strong 8 Rolls normally sell for about $9.99, so this is a deal you won't want to pass up! These 2 ply double rolls are the equivalent of 16 regular rolls, so they'll last you a lot longer as well.
There's a limit of 3 packs per customer. This week's flyer deals last between July 9 and July 15, 2015 for Quebec and July 10 and July 16, 2015 for Ontario and New Brunswick.
Click here to view more deals in this week's Jean Coutu flyer.