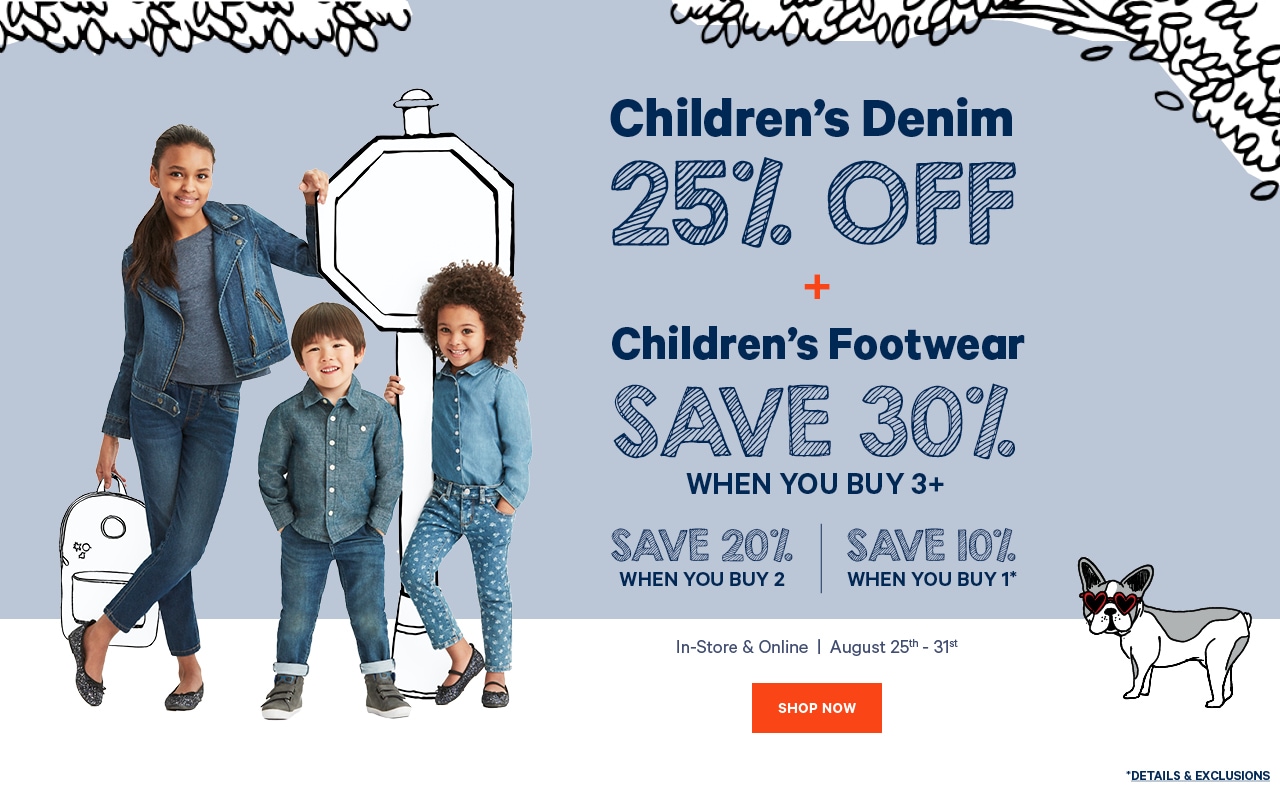 For those of you not aware, Joe Fresh Canada has an app, and if you have never used said app before, now would be a great time to check it out. If you spend $100 or more on the Joe Fresh app – which can be downloaded from the iOS store for either your iPad or iPhone – you can receive 30% off when you also enter the promo code, APPONLY30, at checkout.
If you are just shopping on the regular site, however, there are still some fabulous back-to-school deals worth checking out. Right now, all children's denim that is being sold for at the regular price will be discounted for an extra 25% off at checkout.
Plus, you can save an additional 30% off on children's footwear when you buy three or more. If you're buying at least two pairs of shoes, then your savings will be an extra 20% off, and if you're buying one pair, your savings will be an extra 10% off. But hurry, as this promo will only be going on until Thursday, August 31st.
Joe Fresh is also offering another great back-to-school promo where you can take 25% off on any regular priced clothing when you spend $75 or more. You will have to enter the promo code, GETMY25, at checkout and this offer will only be valid between now and October 23, 2017 at 4 AM EST.
Joe Fresh offers FREE shipping on all orders that are $50 or more.
Click here to begin shopping at Joe Fresh Canada.