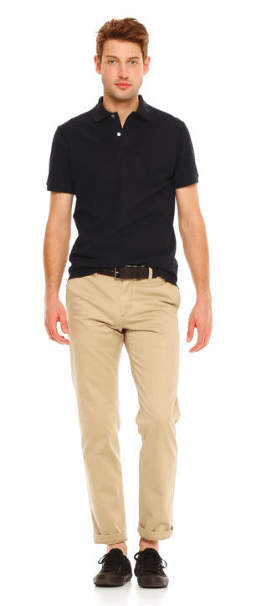 Polos are the quintessential summertime look for a man, and right now at Joe Fresh Canada you can pick up virtually any colour or shade of the men's classic polo or men's essential polo at just 2 for $18. Usually, these polos are sold for $12 each, meaning that you will be saving yourself $6, as two of them would normally cost you $24.
For the men's classic polo, you will have 19 different summery colours to choose from, ranging from dark coral to light green. If you're looking for a polo that's a little more work appropriate though, the classic polo may not be quite what you're looking for. If that's your case, you should try out the men's essential polo. This polo features shades from black, to charcoal grey, all the way to pure white. These less vibrant polos would look nice under a sport jacket for a casual Friday look that is still cool enough for July and August temperatures.
There is a similar promotion running within the kids section, where you can pick up tees and tanks at 2 for $12. Usually these tees and tanks, from both the girls and boys section, would cost $7 each, meaning that two of them would normally be $14.
These promotions from Joe Fresh will only be valid for a limited time. And remember that shipping and handling at Joe Fresh Canada is only free if you spend over $50.