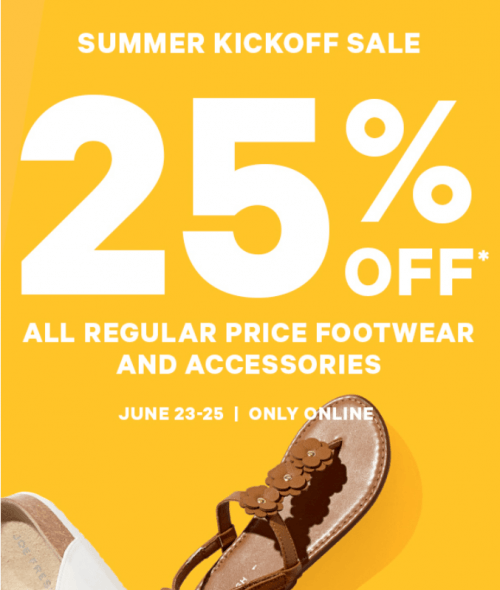 Joe Fresh Canada has a great deal happening online right now! Shop online at Joe Fresh and you could save 25% off all regular priced footwear and accessories.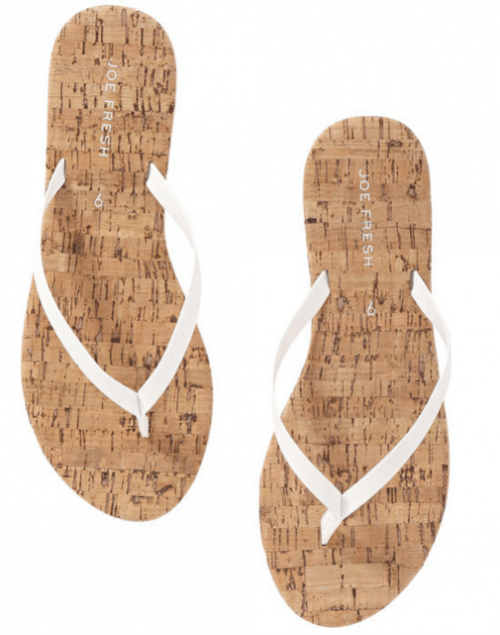 If you're looking to show off your feet this summer with some great sandals, pick up these Cork Flip Flops from Joe Fresh. They normally sell for $12, but you can purchase them online now for $9. A bit nicer than your typical inexpensive thong sandals, these sandals have a soft cork footbed with a contrasting polyurethane thong. These sandals are versatile and you can wear them with any of your favourite outfits this summer.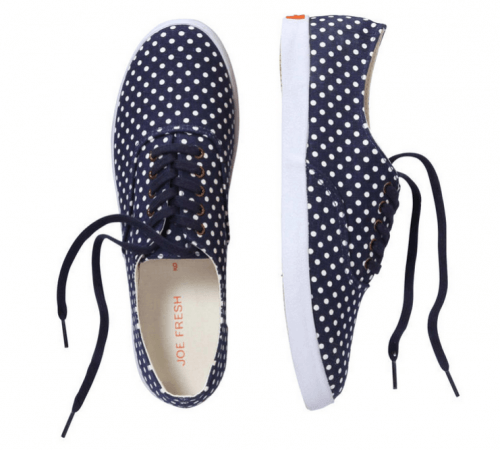 You can also pick up some stylish sneakers at Joe Fresh that are perfect for summer. These cute Canvas Lace-up Shoes normally sell for $16, but you can buy them now for $12. Featuring a fun polka dot print, these lace up shoes are a perfect way to combine style with comfort. They'll look great with capris, shorts, jeans, or just about any casual look you have!
These offers end June 26, 2015 at 4AM EST. All discounted prices are displayed online. Joe Fresh Canada offers free shipping on orders over $50.
Click here to shop the Summer Kickoff Sale online at Joe Fresh Canada.